Island ConnectEd K-12 (formerly known as Learn@Home) is a distributed learning school. Our school provides a flexible, blended learning environment which allows students/families to learn at a distance or to attend our school to work in one of our classrooms and to receive face-to-face learning support. Our goal is to support learning so that it may occur anywhere and at anytime.
Our school first opened in 2002 with the creation of our Learn@Home K-7 program. In 2006, our Learn@Home 8-12 school was opened.
In 2016, our K-7 and our 8-12 schools were consolidated at our new school site located at 4355 Jingle Pot Rd. While our original school name "Learn@Home" will always be near and dear to us, it no longer accurately represents our students and families. Our student demographic is diverse; we have: students who learn at home, students that travel out of country, students who are cross-enrolled with other high schools in our district and province, and students who enjoy working on-site at our school in a self-paced environment. We are "connected" to our students in a variety of learning environments both face-to-face and online. The importance we place on connectedness played a key role in the renaming of our school to Island ConnectEd K-12.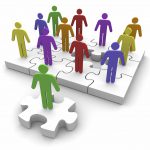 A list of our staff members and contact information. [...]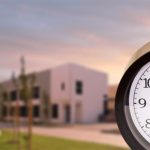 Things to Note: Our grade 10-12 teachers will be offsite 1-3 days per week while they [...]